By: Alex Cooze
CHATTANOOGA (UTC)– Henry Selick's latest movie, Coraline, was a well written, well animated tale that any movie-goer should go see. It has elements for children to enjoy and things that adults will find appeasing as well. It is definitely worth the money to go out and see this film.
To be honest, I had not heard much about Coraline before I went to see this movie. I remember seeing the video game adaptation of the movie at Blockbuster, and really that was all I heard of the film. After doing some research, I found out that the book had come out in 2002, and had won many prestigious awards. So I went to see the movie at the Bijou downtown.
In some selected theatres, the movie is presented in 3D, which adds depth to the movie and really makes it more stunning. The stop motion art is done very well, and has a very "Tim Burton-esque" feel to it. The film is very appeasing to the eyes, and even though you're wearing dopey 3D glasses the visuals are still good.
Without giving away much of the story, I'll just present the trailer and let that tell you the story.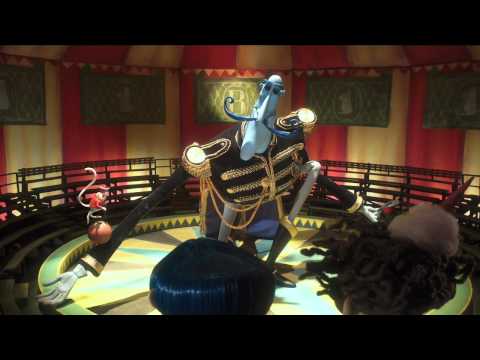 When asked about the moral of Coraline, director Henry Selick had this to say:
"Of course, morals always sound like cliches, but usually cliches are based on things that are ultimate truths. Be grateful for what you have, appreciate what's right there in front of you."
This movie does push the envelope with the PG rating in the sense of scary elements. However, after all is said and done this movie is well put together and perfect for a family to go see.
Rating: A-
Positive Elements:
Negative Elements:
Scary for young children at times (some adults too)
Times where the 3D felt like a gimmick
For more information, go to the movie's website