CHATTANOOGA, Tenn. (UTC) — The University of Tennessee at Chattanooga is getting ready for the grand opening of its new $25 million  Student Recreation Center located on campus across from Mackenzie Arena.
In spring of 1996, SGA president Marty Bell began the project, surveying 1400 students asking whether or not they would be willing to fund a new campus recreation building. In 2002 the building fund fee charged students $50 per semester to pay for the building.
The project was originally set to be finished in spring 2008, but was postponed due to lack of money and the rise of building material costs. Students re-voted and accepted the raise to charge students $90 per semester for the building fund.
The Recreational Center is a multi-million dollar project, built to enrich student life on campus and, according to Ron Nelson director of campus recreation, " for retention and recruitment of students at UTC."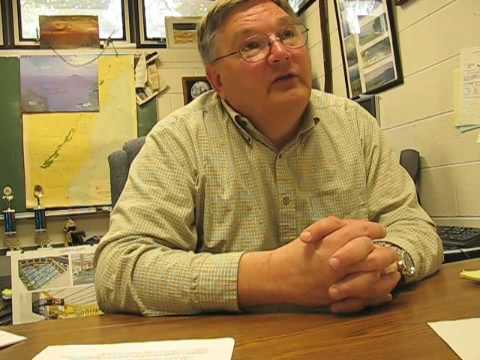 Students and alum who were enrolled at UTC between 2002 and 2009 and paid the building fund fee, will have access to the facility. Students have free access to the building for as many years as they paid the fee.
Students have access to facilities such as basketball courts that can be converted into soccer courts, 42 foot climbing tower, 1/8 of a mile indoor track with 360 view of the UTC Community and 14,000 sq ft of exercise space for state-of-the-art exercise equipment.
In spring of 2010, UTC will finish the last phase of the recreation center, an aquatic facility that includes; a lazy river with kayak plunge pool and 30 person bubble bench, five lap line swim area with 30 person hot tub, a two story high water slide, and water basketball and volleyball courts.
Current students can expect to get involved with the building as soon as this summer. Jobs to run the facility will be available and will be assigned through the student recreation office.
To get a first inside look, students can see the building by attending the March 28th opening day party. Students will get a chance to tour the building, meet alumni and examine blueprints for the final phase of the project
Once finished the recreational center will be open 96 hours a week. The only time it will be closed is outside the designated hours and when the University is closed for scheduled holidays.