By: Erika Veller 
CHATTANOOGA–(UTC) Riverbend is a 9 day festival with constant entertainment with live music from well-known artists on Riverfront Parkway in downtown Chattanooga.
The festival hosts 5 stages of world class entertainment pleasing to all genres of music, anywhere from hard rock, jazz, bluegrass, jam bands, classic rock, country, alternative to urban. It draws well over 600,000 patrons annually and is continuing to grow each year.
The Riverbend '09 playlist this year includes: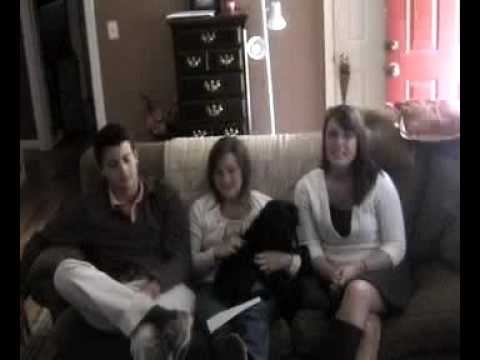 Patrick Siler, senior at UTC, is planning on going to see Willie Nelson out of all of the artists playing at the Riverbend Festival this year. This will be his first time attending Riverbend in almost four years.
Ashley Leitner, senior at UTC, is planning on going to see The B-52's at this year's Riverbend Festival.
Allison Anderson, UTC alumni, attends Riverbend almost every year. She is looking forward to seeing Willie Nelson, The B-52's, The Commodores, and The Wailers. Anderson thinks Riverbend has a good variety of musical genres playing at this year's annual festival and is excited about going.
Riverbend Festival '09 begins on June 5th and lasts through June 13th.
In order to get inside Riverbend, you must either have a pin or a wristband pass that admits you in for one night. Riverbend pins cost $28 if you get them before June 4th at your local Mapco Mart and Fast or Food and Fuel. After June 4th, the pin cost will be $37 at all gate entrances into Riverbend. Otherwise, you can buy a one night wristband for $23. 
If you want to be up close and personal with the rockstars of the festival, you can join Club Riverbend, which is the VIP section of the festival. Inside Club Riverbend, there are:
cash bar with cocktails
free hors d' oeuvers
viewing area on the pier
massage therapist
complimentary VIP parking pass per member
discounts on all Riverbend merchandise
Membership for Club Riverbend is $210 per member. You will receive a member badge with your name on it. Each member must be 21 and older with I.D. and badge at all times. These memberships are non-refundable and non-transferable.
Gates open nightly for Riverbend at 4:30 p.m. The main entrance is located at the corner of Chestnut and 2nd Streets by Hennen's Restaurant. The other entrances are: The Hunter Museum Gate, which is located near the Hunter Art Museum at the top of the stairs leading down to Riverfront Parkway; the Riverside Drive Gate, which is located on Lookout and 2nd Streets; the Walnut Street Bridge Gate, which is located under the South end of the Walnut Street Bridge; the Marina Gate, which is located on Riverfront Parkway West of the Olgiati Bridge.
We would love to hear what you think. Please feel free to comment in the comment box below.
For additional links about Riverbend Festival '09 check these out below:
http://www.myspace.com/riverbendfestival
http://www.chattanoogafun.com/exit.asp?page=www.riverbendfestival.com 
http://www.southeasttennessee.com/www/events/6.2138/music-festival.html