By Lauren McFall
CHATTANOOGA, Tenn. (UTC) — Being a beautiful outdoor city, Chattanooga has something for everyone, including those adrenaline junkies who are always looking for a new kick. The Chattanooga Wakeboarding scene is a small one but grows in strength and popularity every year.
Most of the riders in Chattanooga are "home-grown", local riders who have been enjoying the sport before it was even called Wakeboarding. Some of the first wakeboards were hybrids of surfboards and a slalom ski, affectionately named, the Skurfer.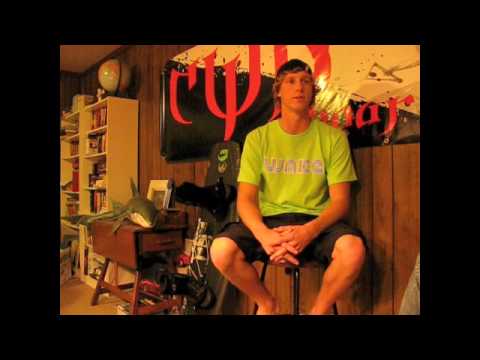 Trying to find good water in Chattanooga is a skill, and a best kept secret. Many riders choose to get a pull on the lake, but the veterans know where to find the good water, or "butter". Location, time of day and the amount of boats in the water is key.
For both veteran and potential riders, having the right gear, board and bindings is everything. Top companies like Liquid Force, CWB, Hyperlite, and Byerly produce cutting edge products every season.
Local rider, Stephen Snyder prefers a specific company, " I love Liquid Force's stuff, they consistently have the best boards, I ride a 136 Shane with 2009 Watson Bindings."
Besides having the right gear you of course need a boat. Knoxville, Tenn. is the headquarters for one of the biggest boating companies in the world. MasterCraft Boat Company is also is the sponsor of the Pro Wakeboard Tour.
The MasterCraft Pro Wakeboard Tour is a five-stop series across the U.S. in which the world's top professional riders compete for cash prizes and the coveted position of Pro Wakeboard Tour Champion.

This year in 2009 is an exciting year for the PWT. Since the first tour in 1992, the PWT has made the same five stops across the U.S. This year the tour will make its debut in three new cities. This year the tour returns to visit Fort Worth, Texas and Reno/Sparks, Nev., along with new stops in Knoxville, Tenn., Louisville, Ky., and Pleasant Prairie, Wis. In the Wakeboarding business there can be a promising future, wakeboard and boat companies sponsor both men and women on a professional level.
Typically if a rider is accomplished enough to be professional, companies will sponsor riders as a means of marketing and advertising. Having a company give you a $70,000 boat for free isn't bad for doing something you love, is it? Besides tearing up the water, many wakeboard enthusiasts engross themselves in all aspects of the sport. Traditionally, every season a Wakeboarding film is released and the big front-runner for the 2009 season is Billabong's first wake film,  Out of the Pond.
Wakeboarding films are made to inspire, and boy this one does not disappoint. Billabong thought out of the box and out of the U.S. Exotic backgrounds such as the Philippines, Tahiti and the United Kingdom are just a few of the amazing locations featured in the video.Team Billabong also sports some of the best riders in the business, riders who always go big and have a style all their own. Shawn Watson, a 13-year veteran, known for his "sty-lee" and smooth riding, is just one of the professionals front-lining the video.
Other riders of Team Billabong consist of, 2000 Pro Wakeboard Tour winner Chad Shape, 2002 World Wakeboard Champion Erik Ruck, two-time Wakeskate WWA Champion Brian Grubb, 2005 Junior Men's Pro Tour Champion Kevin Henshaw, and last but not least, four-time Pro Wakeboard Tour Champion, Danny Harf.
The video is set to be released in the spring of 2009. Only certain venues will show the film but you can count on Orlando, FL. the U.S. capitol of Wakeboarding to have several venues featuring the state of the art film.
Now you know what gear you need, you're inspired, what's next? Chattanooga offers several ways for you to find local riders and even schools that can get you out on the water in no time.
Websites like Knoxwake.com, and Chattwake.com offer forums for local riders to find other riders, gear and boats for sale, and general discussions about the sport they love. Chattanooga also has its own Wakeboarding school, Wakeup Boarding School will be starting its fourth season this May.
These websites are also great for finding local competitions, B&B Marina is hosting its yearly event on June 20th, and for the first time ever, the Pro Wakeboard Tour will have one of its five stops in Knoxville, Tenn.
Other websites connect riders across the nation and globe. Websites like Boarding Space, and Wakeboard Magazine are communication networks like Myspace or Facebook, connecting riders from California to the United Kingdom.