In October 2008 a new phone operation system hit the mobile market and changed connectivity as the world knew it forever. It was called Android, personified by a friendly green robot avatar and seemingly endless opportunity. Experts lauded its coming, comparing its technological relevance to the groundbreaking Apple iPhone, and named it one of the top 10 greatest inventions of the 21st century so far.
It all started in 2005 when Google acquired Android, Inc., a small start-up company based in Palo Alto, California.This began rumors that Google was planning to enter the mobile phone market, although it was unclear what function it might perform in that market. At Google, a team soon developed a mobile device platform powered by the Linux kernel operating system which they marketed to handset makers and mobile carriers on the premise of providing a flexible, upgradeable system.
"There is tremendous potential in developing smarter mobile devices that are more aware of its owner's location and preferences," Andy Rubin, director of mobile platforms at Google said. "If people are smart, that information starts getting aggregated into consumer products."
Android phones all have a nice touch screen interface like the iPhone, but that's only the beginning. There are a couple of features that distinguish the Android phones from other touch screens. One is that Google built Android as an open architecture. That means anyone can create and develop applications and enhancement for the phones, making them infinitely customizable. To date, there are over 10,000 applications in the Android Market.
"One of the reasons why I want to get an Android phone with my next phone update is because they're very user-friendly and super customizable, so you really feel like its 'your' phone in every aspect, " Siam Greco, a Verizon customer said.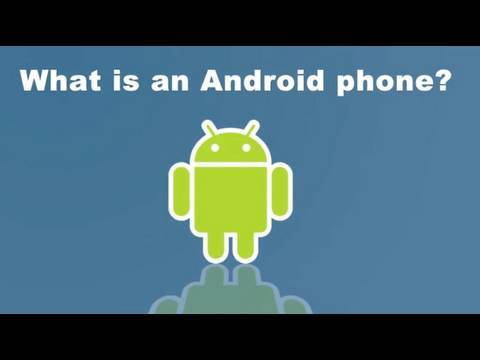 Other touchscreen phones like the iPhone let you add apps, but users can't really change the core interface. For example, if a user doesn't really like the way his/her Android phone handles text messages, he or she can download a different text messaging application, which is free.
"If less money is being spent at the Android app store versus Itunes and others, developers must deal with price constraints due to competition. Users do not want to pay for things if they don't have to, " Walter Hooper, a Verizon Droid owner said. " Android users are not forced to use a credit card on their account unlike the iPhone app store. iPhone users have to have a credit card on their account to even be able to use their phones."
Google predicts there are now or will soon be Android phones on Verizon Wireless, AT&T, Sprint and T-Mobile. The phones themselves are manufactured by a variety of companies such as Samsung, Motorola and HTC. The phone units vary in size; some are pure touch screens and others have keyboards as well, but every Android phone will work in a similar way. So in the future, a user will be able to switch phones or carriers and never have to learn a new set of menus.
Android has seen a number of updates since its original release. These updates to the base Operating System typically fix bugs and add new features.
On 30 April 2009, the official 1.5 (Cupcake) update for Android was released.   There were several new features and updates included in version 1.5 including:
Ability to record and watch videos with the camcorder mode
Uploading videos to YouTube and pictures to Picasa directly from the phone
A new soft keyboard with an "Autocomplete" feature
Bluetooth A2DP support
Ability to automatically connect to a Bluetooth headset within a certain distance
New widgets and folders that can populate the desktop
Animations between screens
Expanded ability of Copy and Paste to include web pages
On 15 September 2009, the 1.6 (Donut) SDK was released. Included in this update:
An improved Android Market experience.
An integrated camera, camcorder, and gallery interface.
Gallery now enables users to select multiple photos for deletion.
Updated Voice Search, with faster response and deeper integration with native applications, including the ability to dial contacts.
Updated search experience to allow searching bookmarks, history, contacts, and the web from the home screen.
Updated Technology support for CDMA/EVDO, 802.1x VPN, Gestures, and a Text-to-speech engine
On 26 October 2009 the 2.0 (Eclair)  was released. This is currently the most recent version of Android. Among the changes added were:
Optimized hardware speed
Support for more screen sizes and resolutions
Revamped UI
New browser UI and HTML5 support
New contact lists
Better white/black ratio for backgrounds
Improved Google Maps 3.1.2
Microsoft Exchange support
Built in flash support for Camera
Digital Zoom
Improved virtual keyboard
Bluetooth 2.1
Google has also participated in the Android Market by offering several applications for its services. These applications include Google Voice for the Google Voice service, Scoreboard for following sports, Sky Map for watching stars, Finance for their finance service, Maps Editor for user's MyMaps service, Places Directory for their Local Search, Secrets for safely storing passwords and My Tracks, a jogging application.
Android phones that include the 'Google Experience' also have Google Search, Google Calendar, Google Maps and Gmail integrated.
With estimates to have several phones on all carriers by this time next year, Android projects to be the #2 phone operating system worldwide by 2010 second only to Nokia's operating system.