By: Brad Bacon
CHATTANOOGA, Tenn. (UTC/The Loop)–So much to see, so much to Zoo. That is exactly what you will get if you head over to Warner Park to check out the Chattanooga Zoo.
The Zoo, located at 1254 E 3rd St, is a wonderful way to spend a lazy day, and an excellent way to enjoy the last of Mother Nature's warmer side before winter sets in. At only eight dollars a ticket the value is unbeatable, and the environment the Zoo offers is a relaxed, non-crowded, educational, and above all fun atmosphere for anyone age five to 95.
"It's definitely a nice environment," Randy Riddly said as he walked his son around the park. "He [his son] liked the cougar. It was inside the train and he likes trains a lot so it was a good time."
Along with the cougars and snow leopards one of the zoo's featured residents is a 41 year-old chimpanzee named Hank. A board near Hank's living quarters tells of his remarkable journey to his home at the Chattanooga Zoo, climaxing with a picture of Hank's first contact with grass in nearly 20 years.
The zoo also features camels, coyotes, a wide variety of birds, snakes, turtles, and even an Africa pygmy goat petting zoo.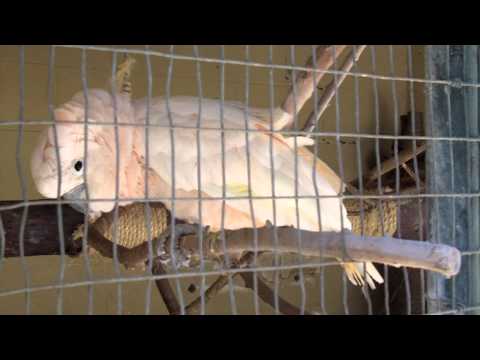 This Friday the zoo will host its largest annual fundraiser, appropriately named the Banana Ball. According to the mailer, all proceeds from the fundraiser will be used for capital improvements. The event will feature Jack Hanna, and tickets can be found here.
For eight dollars the Chattanooga Zoo offers fun and education for the whole family. For more information on the Chattanooga Zoo at Warner Park click here.