It's almost time for a new semester. Are you prepared to meet all the technological challenges waiting around the corner? Use this Student Technology Survival Guide to catch up, then get equipped to stay caught up!
By Jonathan Higdon
Jonathan-Higdon@mocs.utc.edu
CHATTANOOGA, Tenn. (UTC/The Loop) — It's almost that time of year again. The holidays will soon be over, new calendars will be hung up on the walls, and resolutions will have been made—and broken—and we will be at the beginning of yet another semester. As the new school term begins, it might be a good idea to take a moment and evaluate the technological resources at your disposal—and as a student, those resources are virtually limitless.
Personal Computer
It's safe to say that in the year 2011, most students are equipped with their own personal computer. However, the timeless debates of last decade still linger: desktop or laptop? Mac or PC? Everyone has his or her own opinions on these issues, but fortunately for the college crowd, most computer manufacturers have budget-friendly discounts for students and educators alike.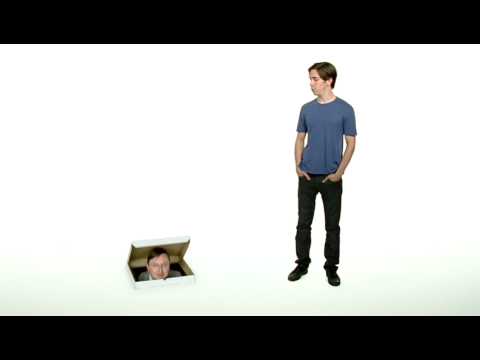 UTC students can order directly from manufacturers like Apple and Dell, but the University of Tennessee system has a computer store in Knoxville, which offers the same—if not better—discounts on technology. And this is not simply limited to personal computers, but includes software and accessories as well. The best part? UTC students don't even have to travel to Knoxville. The Bookstore Technology Center will ship your purchases to Chattanooga.
Tablet PC
This is becoming a quickly growing market thanks to the popularity of the iPad. The emergence of competitors like Hewlett-Packard and Google have added further legitimacy to the market, and many students are adopting tablet PCs as alternatives to laptops for in-class electronic note taking.
As the iPad is currently the leader in tablet computing, many productivity application developers are focusing on the iPad's iOS operating system. Several must-have apps for iPad-toting students include Pages for word processing, SketchBook Pro for drawing (much more practical than it sounds), and Dropbox for portable file management.
Media Player
Just a few years ago, an iPod would have been on the technology survival guide of any self-respecting collegiate news outlet. Thanks to the advent of the iPhone, the Android operating system, and now the Windows Phone 7, however, the iPod has gone the way of the Discman, the minidisc player, and the Walkman. Many students have traded in their scroll wheels for touch screens, opting for smart phones with media player capabilities instead of dedicated music or movie devices.
Like the iPad, an "iOS" device leads the smart phone market, and student iPhone users would be wise to take advantage of the iPhone counterparts to the SketchBook and Dropbox apps mentioned earlier. However, because the iPhone is not as viable an option for note taking as the iPad, it is important to explore other options. The Dragon Dictation app for the iPhone will transcribe recorded audio, and whereas its transcriptions might require a small amount of tweaking, the app works very well when no other means of note taking are available.
Calculator
I was surprised to learn that one of my friends was using her old TI-83+ from high school. Most of us remember these more for their game-playing ability than their power as a graphing calculator. However, the truth remains that graphing calculators still hold a place in a student's backpack—even those of the more technology-savvy.
Most of the smart phones mentioned earlier include advanced calculator features—a far cry from the meager tip calculators found on cell phones from the early 2000s. There is almost no reason why a smart phone calculator would not be more than sufficient for an average college student, provided
His or her professor does not object to calculating on the same device used to send and receive electronic messages
He or she does not have to plot points or regression lines on a grid (but even then, one of many third–party apps can achieve the desired effect)
He or she does not wish to play one of the many high-quality games popularized by the Texas Instruments platform
Social Networks
You would be hard-pressed to find a student on a college campus who does not participate in some social network. Facebook is by far the most popular, but MySpace has maintained a following thanks to its dedicated musician pages. Either site provides an uncomplicated—and often more accessible—means of communication between students.
Twitter, however, is an interesting site that often gets grouped into the "social network" category. Tweets are as much a part of social networking as a blog entry; therefore Twitter is really more of a publishing platform than a true "social network." UTC takes advantage of the publishing power of Twitter, including the handles @UTChattanooga, @UTC_Admissions, and @MocsNews, among others.
The Bottom Line
Students seem to be the most valuable consumers for technology companies. Computer manufacturers have exclusive deals and partnerships for students, developers appear to find a niche market in the student population, and students reciprocate by being among the first to adopt new technologies and innovations. In the ever-changing world of technology and the even more ever-changing world of technology sales and promotions, it's important to stay abreast of new developments.
Websites like Wired, Engadget, and Gizmodo are excellent sources for technology news and information, but I have found one that stands above the rest for students. Lifehacker details deals (for students and non-students alike) and emphasizes free products, lending itself to be an invaluable resource for a college student operating on a college student budget. Wherever you look for student technology resources, keep your eyes open. The best is surely yet to come, and you won't want to miss it!