By Laura Milton
CHATTANOOGA, Tenn (UTC/TheLoop) — From the old murals on the wall from years past, to the photos of alumni Mocs in
their prime, any UTC student that has been inside the UTC Crossroads can tell that Crossroads holds a lot of memories and history, but Campus Crossroads will soon offer more than nostalgia for UTC students.
UTC's Campus Crossroads will get a face lift over the summer.  It will be transformed into a new dining facility that offers students the first place on campus that is all-you-can-eat.
In the University's master plan, there are many improvements for UTC's future and Crossroads is next on the list.  This coming school year Crossroads will be renovated into a state of the art dining facility offering UTC student the first "All-You-Care-To-Eat dining location."
There are big changes next year to UTC's dining plans, not only are meal plans going to change but where you eat will also change.
The University will now offer only four meal plan choices including: "The Unlimited" that allows students to eat as much as they want at Campus Crossroads, "The Weekly" which offers 14 meals per week and $275 Mocs bucks, "The Mocs Block" which offers 160 meals total a semester and $475 Mocs Bucks, and finally the "$600 Club Fund" which is a declining balance where student can eat anywhere that accepts the club fund.
Paige Pertuit, and employee for the University Center expects great things to come from the new Campus Crossroads.  "I think that the University can only improve from this change."
Some students are excited about the change of the dining style on campus.  Annie Peretz, a Farragut, Tenn. freshman, is interested in the new variety Crossroads has to offer, "I would love to be able to get refills on drinks and food and not have to worry about paying for them every time."
Other students are not excited about the change, Tiffany Walpole, a Nashville freshman is uninterested about the changes to Campus Crossroads.  "I went to Crossroads once, but I didn't even buy anything because they don't accept meal plans."  Once Walpole learned about "The Unlimited" meal plan she still was not excited to go to Crossroads "I could never eat that much, it's too expensive anyway, I think I'm going to get the $600 meal plan, so I'm not limited to one place."
Three of the four new meal plans cost $1312.50, which is much more costly than in years past.  In one semester (which is typically 16 weeks) the total cost of a week of 14 meals is $82 a week with the new system.
The new crossroads will include many different menu choices that students have not seen before in crossroads or even in the UC.  The revamped crossroads will feature a Wood-Fired Pizza place, an International Cuisine option, and a Home Cooked Favorites section for us hungry Mocs.
UTC has made a lot of changes over its 125 years and with the renovations of one of UTC's most favorable dining locations, Campus Crossroads' will have a lot to offer for many years to come.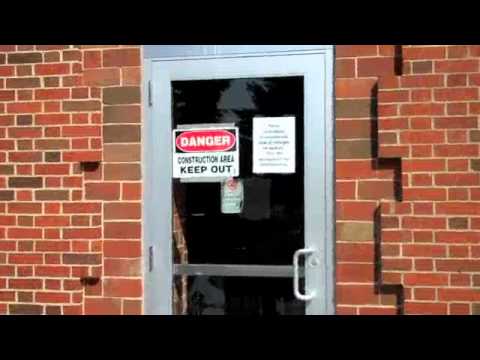 http://www.campusdish.com/en-us/CSS/UnivTennChat
http://www.tfponline.com/news/2010/sep/26/growing-utc-looks-campus-future/
http://www.campusdish.com/en-US/CSS/UnivTennChat/MealPlans/