Chattanooga,TENN(UTC/The Loop)– The term vegetarian and vegan are used interchangeably, but there are many different variations of an all "vegetable diet".
Veg⋅e⋅tar⋅i⋅an [vej-i-tair-ee-uh
n]-noun-a person who does not eat or does not believe in eating meat, fish or fowl.
Veg⋅an [vee-guh
n]-noun-a vegetarian who omits all animal products from their diet.
Most people assume Chattanooga is a vegetarian friendly city because of it's growing amount of weekly farmers markets, the eco-friendly atmosphere and the bicycle friendly roads. Chattanooga seems like the perfect city to have a vast amount of vegetarian and vegan options in town. There are approximately 6-8 million adult vegetarians in the United States, and with this many herbivores cities like Chattanooga should consider more vegetarian options.
Vegan Hillary Mullins says she became a vegan a year ago because it was better for her health, the earth and the animals. Heidi Vasterling said she has been a vegetarian off and on for about 14 years, consistently for the past 4 years, and a vegan for about 8 months. Her reasoning for possessing an all veggie diet was because of family health history. Lifelong vegetarian Jesse Green says his parents raised him vegetarian, and has never eaten a bite of meat in his life.
Going Green is a growing trend and part of that trend has included going vegetarian. Buying local and organic is something that many people are doing to better their health, and to help the local markets. How does being vegetarian help the environment you may ask? It takes an average of 2,500 gallons of water to produce a single pound of meat and it only takes only 25 gallons of water to produce one pound of wheat. According to Vegan Outreach the animal agriculture business is the second largest contributor to global warming, and 20 vegetarians could live off the amount of land that 1 omnivore could.
Some people may wonder how vegetarians/vegans get the needed amounts of protein that you would usually get from meat. The biggest means of protein for a vegetarian/vegan would be soy. Soy can be used in many items such as milk, meat substitutes,and cheese substitutes. Another means of protein for veggie eaters is nuts, beans, rice, spinach, and broccoli.
For a person who is transitioning from the carnivore to herbivore diet it may be hard to imagine life without meat. Well you don't really have to live life without meat, well a meat substitute make from tofu.
Some meat substitutes that are popular in the vegetarian community include:
Boca Burgers

Tofurkey

Meatless Sausage

Tofu Pups (hotdog substitute)

Seitan

Tempeh

Smart Chili
Heidi says you have to dig to find vegetarian/vegan meals at restaurants in Chattanooga, but there are definitely options. However…I wish there were more strictly vegetarian/vegan restaurants.
Chattanooga does have some strictly vegetarian/vegan restaurants such as:
Sluggos

(this website is from their Florida location)
Chattanooga also has many vegetarian/vegan friendly restaurants  and health stores such as:
Thai Smile

Sweet Basil

Sawasdi

McCallister's Deli
Sluggos
Sluggos is new to Chattanooga and is the 2nd fully vegetarian/vegan friendly restaurant. It has gotten positive feedback from many veggie eaters, Heidi Vasterling says "I highly recommend it because the atmosphere and food are awesome".
Some dishes Sluggos offers are Macho Nachos with homemade chili, (vegan)cheezy sauce, lettuce, fresh salsa, tofu sour cream, and avocado. Another popular item served at Sluggos is the BBQ Tofu Sub made with veganaise(vegan mayonnaise) and homemade BBQ sauce.
Sluggos is located at:
501 Cherokee Blvd
North Chattanooga
Hours:
Lunch Wednesday – Saturday 11am-3pm
Dinner Tuesday – Saturday 5pm-1am
Country Life
Country Life is a restaurant dedicated to health and providing the best vegetarian/vegan options they can. It is operated by Wildwood Lifestyle Center and Hospital, which is an institution located in northern Georgia, and is dedicated to improving the health of our guests and patients by providing the environment and tools necessary for them to experience healing physically,  mentally,  and spiritually.
Country Life was Chattanooga's first 100% vegetarian restaurant. Their menu changes daily with items such as BBQ Tofu, Stuffed Cabbage Rolls with Baked Beans,a huge list of vegetables, and not to mention a list of soups,  salads,  and desserts.
Country Life is located at:
809 Market St
Chattanooga,TN 37402
Hours:  
They are only open for lunch
Greenlife Grocery
Is a full service natural foods grocery store and café. They provide customers with a large variety of high quality organic foods and environmentally responsible products. They also carry a selection of local and regional products to help support local farms and businesses.
Greenlife has an array of vegetarian/vegan items such as Teeze (a cheese substitute), Tofurky, Smart Chili, Boca Burgers, and the list goes on. Hillary Mullins said "I eat at Greenlife all the time…it's my go to. They get a large chunk of my paycheck. I love it because there is always something great no matter what my mood, great veggie sushi, soups, daily hot bar, salad bar, or their prepared items".
Greenlife is located at:
301 Manufacturer's Road
Chattanooga, TN 37405
Hours:
Monday – Sunday
7:00am to 10:00pm
Greenlife's mission statement is:
"TO OPERATE AND GROW A SUCCESSFUL SERVICE BASED COMPANY THAT WILL NURTURE OUR COMMUNITY BY PROVIDING A GREEN MARKET PLACE DEDICATED TO SUSTAINABLE PRACTICES AND THE LOVE OF FOOD."
Professor Phillip Allen started a blog called Veganooga to serve anyone who visits or lives in Chattanooga and eats a veggie diet. It  provides reviews of restaurants and merchants in Chattanooga and the surrounding region. It focuses on the vegan diet.
The blog states the reason it was started was to give locals and travelers information about the best vegan/vegetarian places to eat. Phillip's blog says if a city is Vegan friendly they usually have a website/blog dedicated to telling people about the city.
Elizabeth Southall a UTC Senior majoring in Environmental Science with a focus on sustainability in cities, and told us why being vegetarian/vegan is better for the environment.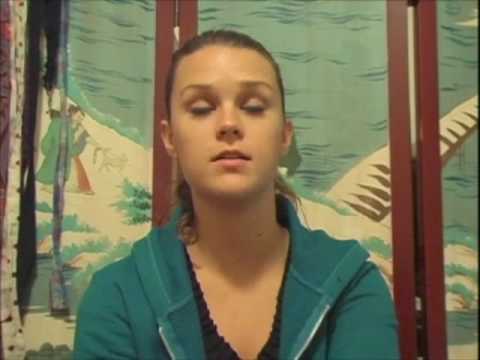 sources:
Vegan Outreach
Veganooga
Greenlife Grocery