Chattanooga, TN (UTC/The Loop) – One UTC student is watching her dreams come true before her eyes as her eco-friendly accessory line OwlEyes' Accessories takes flight.
UTC junior Rebekah McCallie is the creator of OwlEyes' Accessories, designing felt and feather pieces to compliment any outfit. McCallie says her inspiration comes from "watching countless hours of Project Runway, movies and books about renowned fashion designers, and old Audrey Hepburn movies." But she comments that anything and everything fabulous, pretty and unique inspires her designs. "I just enjoy creating adorable accessories and hopefully adding to someone's already fabulous outfit."
As McCallie runs her own business, it has allowed her a lot of leeway in design of both products and the brand itself. She derived the brand name from her own love of owls. She says, "Well, it's no surprise to people who know me, but for those who don't: I have a serious obsession with owls. There are probably 20 owls decorating my room, and you will rarely catch me without an owl necklace on." As far as the product, she takes custom orders at no extra charge. Up and coming Chattanooga fashion blog, Jank is Swank, says that this is their favorite part of OwlEyes, "You can special order any design you desire, from hair pins, to clips and of course headbands."
Her product line began with felt and feather headbands and earrings, and has expanded to hair clips, pins, brooches, and even a few miniature hats. McCallie says she was motivated to start her own line after shopping one day, as she does frequently, and finding a headband for $30. She says, "I knew I could make them for myself and my friends much cheaper." UTC junior Brooke Dobson says that McCallie's creations "cost so little but look so expensive. They go with everything…I own five headbands and a pair of earrings."
McCallie has already seen a large growth in her entrepreneurial business. Dobson says, "I've known Bekah for a long time. She is a very driven person and great business woman. OwlEyes will be a huge success." The accessory line is already available at numerous nearby businesses, including Leo's Handmade Gallery and Sugar Plums Antiques.
What does the future hold for OwlEyes? "I want it to be selling in many more stores, and eventually grow to a point where I can start my own store," says McCallie. "I just want to make as many people as fabulous as possible. I hope to see OwlEyes really grow."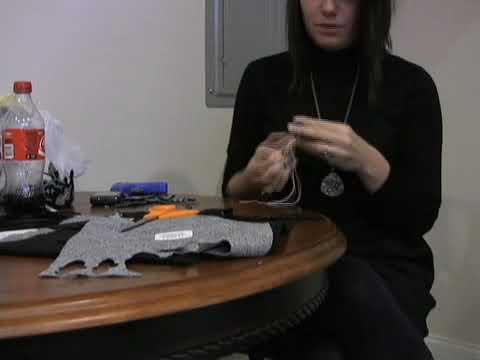 OwlEyes' Accessories can currently be purchased online from ShopHandmade.com and Etsy.com, as well as through the Facebook page.