By: Lauren Turner
Email to: TurnerLBT90@yahoo.com
Travel Abroad is seen as some distant dream in a ivy league students mind, but just by making a phone call you could be on your way to a distant country to further your education.
CHATTANOOGA, TENN (AP/The Loop)- I'm guessing UTC is home to plenty of students that have been in Chattanooga for a while and it's become boring. UTC is a great school, but when you have the travel bug staying in one place for too long can wear on you.
A great way for students to get out there and travel while still getting a degree is study abroad. It is a relatively affordable, extremely safe way to stay for a prolonged period of time in another country. UTC has a few programs they use for students, check out
this link
to get the full information on study travel.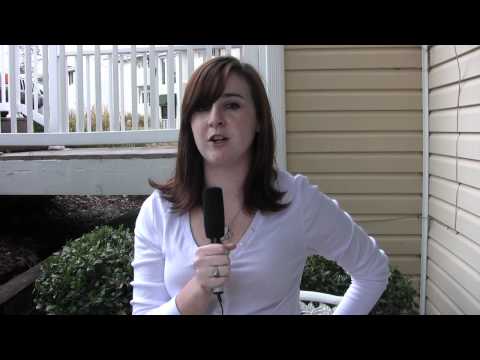 One of the programs UTC uses is the Cooperative Center for Study Abroad. This site is very helpful and interesting, with their main job being to, "annually develops, plans and coordinates study abroad programs in Australia, Belize, Canada, England, Ghana, Hong Kong, India, Ireland, Jamaica, Scotland, South Africa and other English-speaking areas." And with so many places to go you can't be disappointed with what they offer. And the requirements aren't that stiff, "All undergraduate and graduate students in good standing are eligible to participate for academic credit in any CCSA program."
One reason many students never study abroad is the parent factor. Moms and dads are worried that their little kids will be set loose around a strange country to be kidnapped by drug lords, which could happen, if you don't follow safety rules. CCSA has a special site to help potential travelers prepare themselves for life abroad so it's a good idea to go over safety protocols on the safety and security page.
And the good news is UTC will work with you too use your scholarships for this program, meaning you will be able to cut the price of the program with Hope and any other scholarship you may have.
Another program UTC uses is the Council on International Education Exchange, a group that strives, "to help people gain understanding, acquire knowledge, and develop skills for living in a globally interdependent and culturally diverse world". This group not only sets up study opportunities around the world, they also find jobs and training openings.
Kara Livingston, a UTC junior who went to Spain over the summer, had nothing but good to say of UTC's study abroad program. Hugh Prevost directs UTC's International Programs, National Student Exchange Program, and Cooperative Education Program. He is a very helpful advisor when it comes to figuring out what you want to do and what you can do. With so many possibilities for travel, it can be very overwhelming at first and he is there to guide you. You can reach the Cooperative Education and International Programs department at (423)425-4735. Make an appointment to see Mr. Prevost to go over your options if you are interested.
But of course the reason most people want to study abroad is not because of a better program in another country, the best part about studying abroad is getting to go to new places and meet people from everywhere. Not that you should be rash and apply for a study abroad just to get out of town, but broadening your horizons could never be bad. My advice is go for it while you can. Traveling by yourself is expensive and time consuming in an age where every day counts. Travel Abroad gives you the ability to see some amazing places while still earning your education for a relatively low price.
Copyright CIEE 2009