CHATTANOOGA, Tenn.-Being more "environmentally friendly" is not just a cool thing to do, it can also pay off. Something as simple as turning off your lights, or doing volunteer work may mean that you have a free concert in your future.
On Saturday March 28, at 8:30 p.m., Chattanooga and many other cities around the world are urged to turn off their lights for one hour. Earth Hour, which has become a global sustainability movement, includes over 100 million people, in 35 different countries.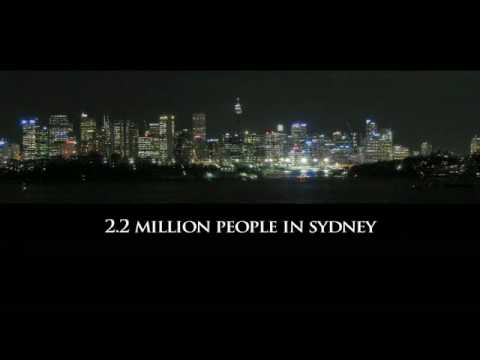 In 2007, Earth Hour started in Sydney Australia with 2.2 million homes turning off their lights for one whole hour. Now in 2009, people are using Earth Hour as an awareness plea to world leaders, to take action on climate change.
Locally, the Chattanooga-Hamilton County Health Department, "would like to call on individuals and businesses within Hamilton County to join together to make a statement within our own community."
If you would like to donate more of your time to the cause, volunteering your time for the Earth Day Network can be both beneficial to you, and the environment.
On March 23, 2009, the Green Apple Festival and Earth Day Network released a line up for the free "Green Apple Thank You Concerts," concerts for those who volunteered their time in designated cities around the country, focusing on climate change solutions.
The artist line-up consists of Galactic, Travis Tritt, Soulville and Friends, Cracker,  and The Blue Scholars, which are all performers of the no admission festival.
The closest designated city to the Chattanooga area, is Atlanta, GA. Projects in designated areas will consist of working in parks, beaches, schools and forests  and will focus on climate change solutions like tree planting, energy efficiency retrofits, water protection, urban gardens and forest restorations.
Galactic and Friends, a leading funk and jazz instrumental band from New Orleans, LA. will be playing with opener Victoria George at the Variety Playhouse.
The projects are suitable for all ages, including children and families. Earth Day Network sponsors these activities to encourage active lifestyles while connecting volunteers with green products and solutions.
Earth Day can be celebrated every year, by doing what you can to raise awareness and help clean up the environment. In the Chattanooga area, tree planting, recycling and education programs have been held in the past to help the cause.
Joining the Chattanooga Green Committee, Take the Mayors Environmental Pledge and the Take Root program are just a few ways to get involved and make a difference in the environment.