SAN JOSE, Costa Rica (AP) — Jeremy Lusk, a freestyle motocross rider, died from his head injuries he received from an attempted back flip on his bike that went wrong. Lusk was only 24.
Jorge Ramirez, chief of the intensive care unit at Calderon Hospital, where Lusk was taken, said the motocross racer suffered severe brain damage and a possible spinal cord injury. He died Tuesday.
Lusk won a gold medal at the 2008 X Games. He was injured Saturday night when he failed to complete a full rotation while attempting a Hart Attack backflip and slammed headfirst into the dirt. Lusk crashed in almost identical fashion in the freestyle semifinals at the 2007 X Games but was not hurt.
He had a successful 2008 season, winning Freestyle gold at the X Games and silver in Best Trick when he landed the first double-grab Hart Attack backflip. A video was made in his tribute;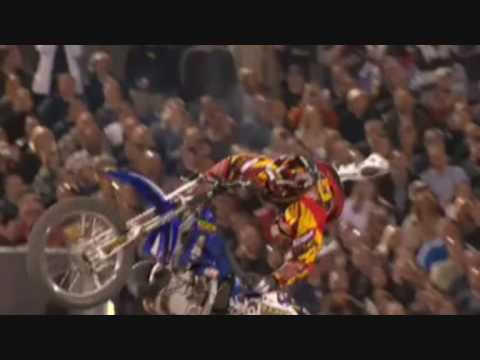 He won a bronze helmet in Freestyle at the Moto X World Championships in his hometown of San Diego.
Copyright 2009 The Associated Press.