When you hear the word pageant you think of Ms. U.S.A. or Ms. World. However, Chattanooga has their own pageant called Ms. Black and Gold Scholarship Pageant
By Bryson Simpson
CHATTANOOGA, Tenn.(UTC/TheLoop)–Several different pageants take place around the world. From baby beauty pageants, teen pageants, gay pageants, and scholarship pageants. Alpha Phi Alpha Fraternity Incorporated hosts scholarship pageants called Miss Black and Gold Pageants all over the United States.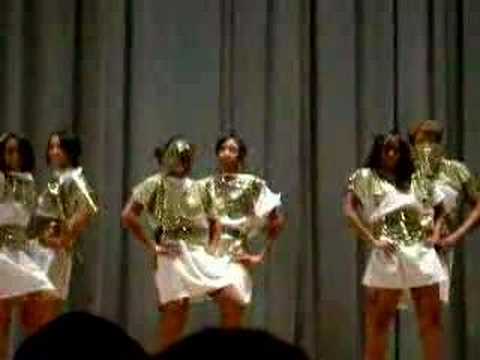 The bylaws of Miss Black and Gold Pageant states, "That under the sponsorship of Alpha Phi Alpha Fraternity, Inc., is an outgrowth of the long standing tradition of the Fraternity chapters recognizing outstanding young women, their achievements and talents. The Fraternity recognizes the valuable contributions of women scholars in the undergraduate community.
The first national Miss Black and Gold Pageant was held during Alpha's 1976 General Convention in New York City where Miss Denise Smith, representing Georgia State University, Atlanta, Georgia, was awarded the first prize.
The Eta Phi Chapter of Alpha Phi Alpha hosts a Annual Miss Black and Gold Scholarship Pageant ever since they have been reactivated in 1998. The Eta Phi Chapter was chartered on the campus of University of Tennessee at Chattanooga and the campus is the usual location where the pageants are hosted. Phillip Rosser, The Chairman of The Miss Black and Gold Pageant, said," The Pageant this year is separated into six sections which are dance, Introduction, swimwear, talent, formal, and question and answer.
This year the Eta Phi Chapter had their annual pageant on Oct. 27 in the University Centers Auditorium. The theme they chose for the nine contestants was "The Fruits of The Spirit" which are love, joy, peace, longsuffering, gentleness, goodness, faith, meekness, and temperance.Each of the contestants chose a spirit and had to pick out fruits that represented them.
The contestants of the pageant were
Shanee Driver
Kaila Warren
 Amanda Thompson
Ciera Conley
 Alyssia Morales
 Kayla Hyatte
Jessica Ornsby
Faith Henderson
Ashley Robles
After the Question and Answer section the judges were making their final tallies of the contestants so the new 2010 Miss Black and Gold could be announced. Ciera Conley was awarded Miss Congeniality, Kaila Warren was awarded Best Talent, Faith Henderson was awarded Miss Black and Gold Runner Up, and Jessica Ornsby was awarded 2010 Miss Black and Gold.
Jessica Ornsby, 2010 Miss Black and Gold, said,"I enjoyed myself throughout the whole process of the pageant. I have established great relationships with the other contestants and I am looking forward to progressing to districts."
The winner of Miss Black and Gold will move on to the district, which is held in Chattanooga as well on Nov.22.