By: Jennifer Smith
Chattanooga(UTC/The Loop)-  The Twilight Saga has become a huge phenomenon that spans numerous age groups and has taken America by storm since the publication of the first novel in 2005. The books, expertly written by Stephenie Meyer, weave an intricate web of drama and fantasy revolving around one subject: the love between a mortal and a vampire.
Twilight was released in 2005 and followed by three more: New Moon, Eclipse, and Breaking Dawn. The books had a huge following but it wasn't until the film was released a year ago that the series became so wildly successful.The second film in the four part series premiereed November 20 nationwide. Under new director Chris Weitz, New Moon is sure to have audiences everywhere clinging to the edge of their seats.
There is no arguing that the story, so brilliantly written by Meyer, will be sure not to disappoint, but there was much critical analysis of the special effects in the first Twilight film. 21-year-old Sarah Beeman said, "The graphics in the first movie looked like a mediocre video game. I know they'll be able to top that in this one." With a much higher budget for the film and the sure-to-be excellent adaptation by screenwriter Melissa Rosenberg, New Moon had very high expectations to live up to.
The cast of the film is a young one at best. The stars of the film are really only known for their roles in the first Twilight film, some with a few small roles previously under their belts. The name Robert Pattinson, who plays the vampire Edward Cullen, has become well known within the last year. His role in the Twilight Saga films has boosted his career exponentially and has put his name on a list of young heartthrob actors with the likes of Leonardo DiCaprio, Johnny Depp, and Brad Pitt.
Kristen Stewart plays Bella Swan, the love interest of Pattinson's character Edward. Stewart was first seen in her breakout role as Jodie Foster's daughter in 2002's Panic Room. She has also dabbled in horror films such as 2003's Cold Creek Manor, as Tim Robbins' daughter, and The Messengers opposite Dylan McDermott in 2007. It has to be a challenge for Stewart to truly embody the complexity of the character that Meyer developed in her novels. 21-year-old Amanda Grodeman said, "I don't think the first film really showed the romance between Edward and Bella that well. In the book, you get a glimpse into the mind of Bella and how in love with Edward she really is. I hope that they improve on that in New Moon. It's a great story. I just hope they do it justice."
Other young actors such as Taylor Lautner, Nikki Reed, and Ashley Greene have used their roles in The Twilight Saga to catapult their careers. Prior to their being cast in Twilight, they had not had much success, each with only a few small roles in film and television. Since, each has landed roles in major Hollywood films that will be seen in the next few years.
One of the only already-famous stars in New Moon is 15-year-old child star Dakota Fanning. She earned her way into Hollywood with her role in I Am Sam, a 2001 Oscar Nominee. She also starred in Man on Fire in 2004 opposite Denzel Washington. Her role in New Moon is that of Jane, an eternally young but wise and powerful vampire who serves as one of the antagonists in the film.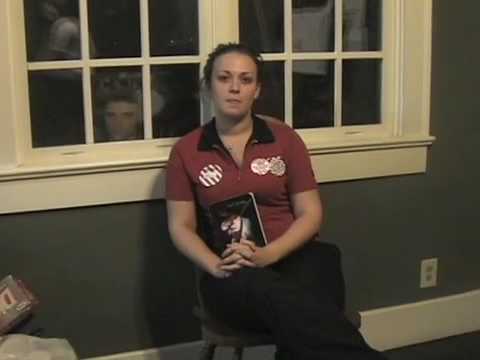 Some other notable young actors in New Moon are:
Jackson Rathbone as Jasper Cullen
Michael Welch as Mike Newton
Peter Facinelli as Carlisle Cullen
Elizabeth Reaser as Esme Cullen
Kellan Lutz as Emmett Cullen
Rachel Lefevre as Victoria
In changing directors for the second film, a new and fresh style will surely be seen in New Moon due out on the 20th. Chris Weitz was the director of the 2002 Oscar nominated film About a Boy starring Hugh Grant. He also had a hand in the production of the hugely popular American Pie series and the 2008 blockbuster Nick and Norah's Infinite Playlist.
Another huge part of the New Moon is its soundtrack.  The album has a melancholy tone but with the immense musical talent of bands such as Death Cab for Cutie, Muse, and others, the music in the film definitely embodies the angst, heartbreak, and true love that are central themes to the film.
The other artists who made it onto the soundtrack are:
Band of Skulls
Thom Yorke
Lykke Li
The Killers
Anya Marina
Bon Iver and St. Vincent
Black Rebel Motorcycle Club
Hurricane Bells
Sea Wolf
OK GO
Grizzly Bear
Editors
Alexandre Desplat
It is easy to see that The Twilight Saga has earned a monumentous following
of devout fans but what is it about the series that has people so crazed?  22-year-old Elizabeth DuBois said that what attracts her to the Twilight series is the romance and the sense of adventure in each of the books. "It's just so entertaining. It's an easy read but it really is a great escape from reality. The books are so well written that it's hard to go back to a reality where vampires, werewolves, and earth shatteringly true love just don't exist."
53-year-old mother Vicki Smith said that even she will be found at the midnight premiere of New Moon. Though the majority of fans of Twilight are in the under-25 age bracket, Smith said, "They're not kids' stories. I'm not going to walk around with a "Team Edward" T-shirt on or camp out for days at the premiere for a chance to meet one of these kids in the movie but I did like the books." Smith said she got into the books because her daughter was reading them and was shocked at what she found. She said, "I can't believe that the audience for these books was originally targeted at school age children. They may be in the genre of fantasy but there's a lot more than a silly love story in there. There's sex and all kinds of drama that should really be more directed at an adult crowd. I loved reading them but it's not something I'd want to see kids under at least 16 or 17 years old reading."
Many Chattanooga area theaters premiered the movie at midnight on the November 20th and all were overwhelmed by the huge turnout of Twilight fans.  The Rave Motion Pictures theater in Chattanooga had 17 theaters showing the film at midnight and by 11 p.m. tickets for every theater were completely sold out.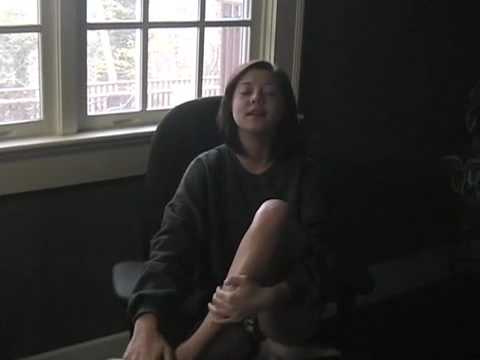 The atmosphere in the theater both before and after the film was electric and it was clear that Twilight fans were very impressed with the film.  The much anticipated movie was a total success and most certainly left audiences dying for the next film, Eclipse, scheduled to premiere on June 30, 2010.
Related articles:
Fans Much Happier with 'New Moon' Than Twilight
'NEW MOON' takes a big bite out of the midnight box office showings