By Molly Farrell
molly-farrell@utc.edu
Chattanooga's only skatepark leaves some visitors wanting an alternative. An indoor park is in the works to meet the needs of advanced skaters.  The new park offers thousands of feet of skating space and obstacles.
Chattanooga, Tenn. (UTC/ TheLoop) — Chattanooga boasts popular attractions like the aquarium and numerous hiking trails, but for skateboarding fans, the city is bleak.
In Chattanooga and the surrounding area there is only one skateboard park for visitors and residents. Deemed Chatt Town Skatepark, the site offers both a skatepark and roller hockey rink.
The park is run by the city of Chattanooga and features ramps and boxes for rollerbladers, skateboarders, and BMX riders.
Stephen Sherwood, a visitor of the park, is disappointed with Chattanooga's slim offerings for skateboarding.  "You really only have a choice between the one skatepark or the street, and that's really dangerous," he says. " They definitely need to build another one."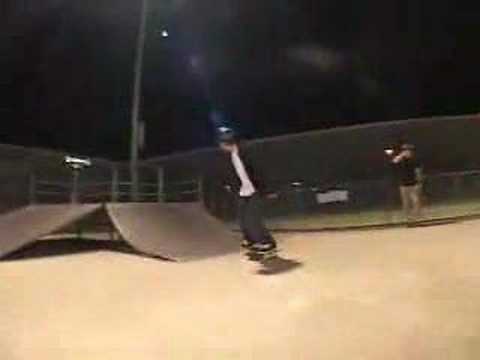 Though the park is popular, its many rules and a costly entrance fee keep some from visiting more regularly.  Visitors must pay $8 to skate; the park does offer a $50 membership, but each visit costs an extra $2.
The park also requires a signed waiver for under 18 skaters, and a helmet must be worn at all times by all ages.
Stephen Sherwood, who is 20, thinks the helmet rule is unnecessary. "I've been to other parks that don't make you pay a fee or wear a helmet. The feeling there is much more casual. Why should you have to wear a helmet if you're over 18? I just don't get it," he says.
Plans for an indoor park in Chattanooga are in place under a popular rock climbing facility, 801 Riverfront. The park will offer 20,000 feet of ramps, bowls, boxes, and rails. Visit this website for more info.