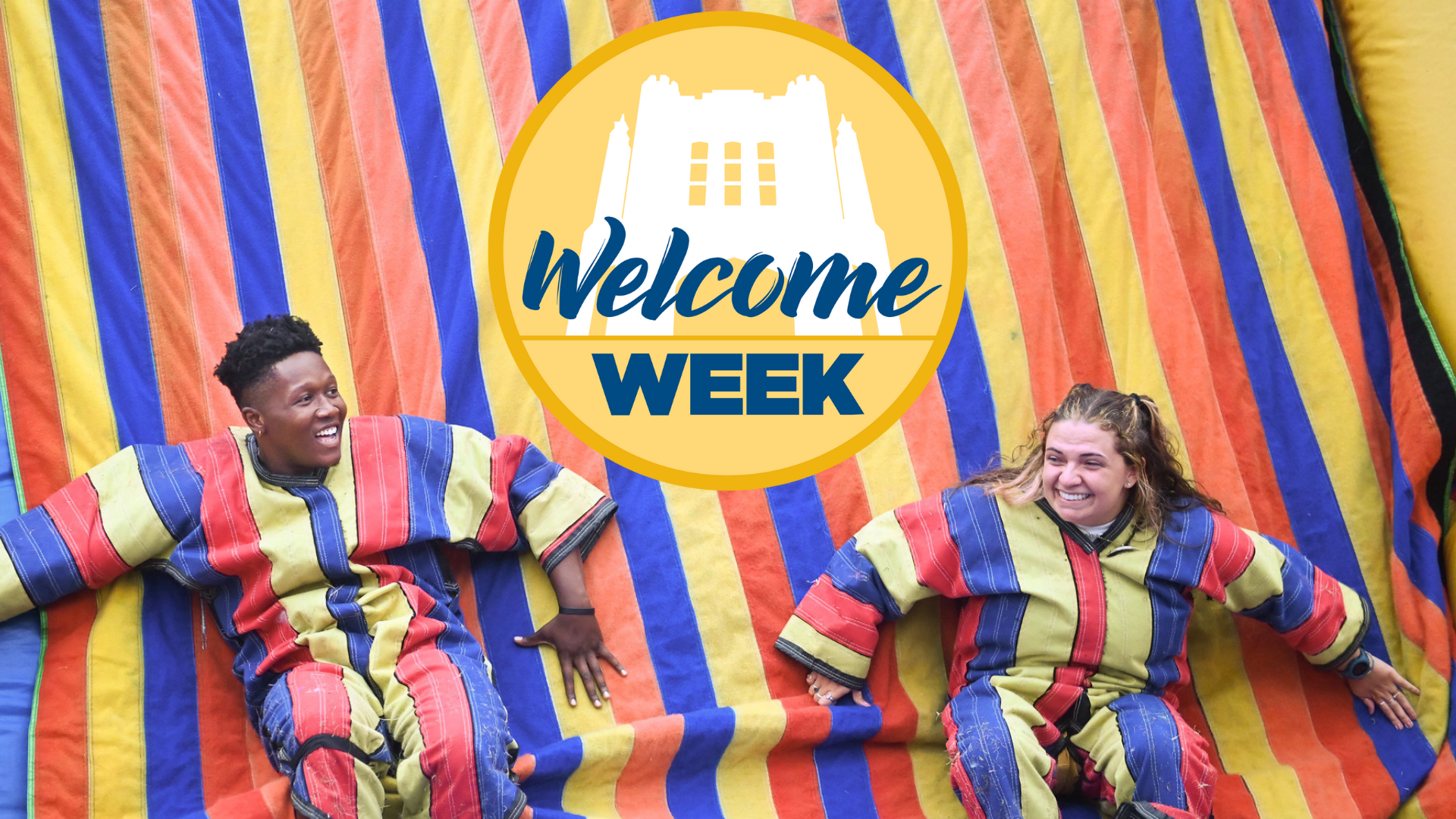 Get ready for Welcome Week 2022 – August 21-27.
Our goal for Welcome Week 2022 is to offer a calendar full of fun and engaging events that welcome our students to the start of a new semester, and we need your help! If you are hosting an event or program during the first week of classes (August 21-27), please submit your event to the official Welcome Week calendar found on the Welcome Week website. We will only include events that occur during the first week of the fall semester. Events that fall outside this range will not be included on the Welcome Week calendar.
The priority deadline to submit events for the Welcome Week calendar is Friday, July 22. Events received by this date are guaranteed to be added to our Welcome Week website by August 1. The final deadline to submit events is Tuesday, August 16. Events received after August 16 are not guaranteed to appear on the Welcome Week website.
Departments and organizations are also encouraged to add their events into MocSync. Hosting your event in MocSync gives you more control over communicating quick event updates/changing details/canceling as needed. We will provide a link to the MocSync event on the Welcome Week website to help connect students to the most updated information for your event. Contact us at engage@utc.edu to learn more about MocSync.
 
Including your event on our calendar has many benefits, such as:
Gaining exposure for your office or department
Connecting with students to showcase departmental resources or services
Showcasing some of the programs, events or services your area provides throughout the year
Helping us foster a welcoming, positive environment to set the tone for a great year
Providing an opportunity for your staff to come together as a team and have fun as you host an event for students.
Please contact Laura Petrus in the Office of Student and Family Engagement at laura-petrus@utc.edu with any questions or if you have any issues accessing the spreadsheet or this online form! We appreciate your support of Welcome Week and look forward to an amazing year.