CHATTANOOGA (UTC) — Have you ever been to a restaurant and eaten something that has just made you say, "Wow?" Have you ever eaten something that you wonder if there is anything that could possible be worse than this?
Barbecue is one of those foods that is hit or miss with most people. Some places the barbecue could be fantastic and others it could be horrible. Chattanooga has its fair share of BBQ places with approximately 30 in the area. With so many BBQ places, how could someone find that one special place that really makes their favorite BBQ?
A group of UTC students hope to answer that question. The "Great Chattanooga BBQ Search" is a group of UTC students who go out every Friday in hopes of finding the best BBQ Chattanooga has to offer.
Drew "Boss Hog" McCallie and Alex J. Ford were two of the founding fathers of the GCBBQS, and sat down for an interview with me.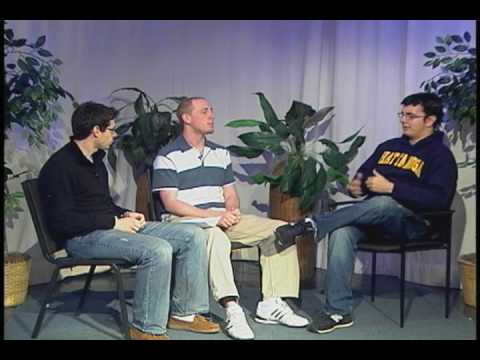 The group began from a simple gathering of the UTC Drumline members going to eat BBQ. After frequent BBQ eatings, the group decided to embark on this epic adventure.
The group created a BBQ rating system, and even rules to properly judge the barbecue.
Their rating system:
1-3 – Poor sandwich – unrecommendable
3-5 – Medicore sandwich – recommendable
5-6 – Good Sandwich
7-8 – This is a great sandwich. – Very recommendable
8-9 – This might be one of the best sandwiches you've ever eaten.
>9 – New Standard Setting Sandwich
"We judge only on the pulled pork shoulder sandwich. Other factors are not allowed in this contest. Atmosphere must be totally excluded as well as preference for side items. Mashed potatoes and baked beans are great, but they are not what makes good BBQ!" says~ Drew "Boss Hog" McCallie
Meeting every Friday at 4:30pm in the Fine Arts Center, anyone is invited to come eat BBQ with the group and can also place a vote with them. They plan to compile the list and possibly turn it into a book, pamphlet or an article for the Times Free Press.
Here is their current running list (Places without scores are still waiting to be visited):
Big Ben's BBQ – 9.0
Big Momma's BBQ –
Bones – 6.5
Choo Choo BBQ – 7.0
Chubby's BBQ – 5.5
Couch's – 6.0
Dixie BBQ – 6.5
Hickory Pit BBQ – 7.0
Hillbilly Willy's BBQ – 7.5
Master Blaster's BBQ – 7.5
Memo's Pit BBQ and Chopped Wieners – 1.5
Momo's BBQ –
Nooga-Q – 6.0
Old Plantation – 6.0
Pit Stop BBQ –
Porker's BBQ – 7.5
Purple Daisy – 5.0
Rib & Loin – 6.5
Shuford's BBQ – 5.0
Smokin' Ed's – 6.0
Sonny's BBQ and such – 8.0
Sweeney's BBQ – 5.0
Sugar's Ribs – 6.0
Tinker's BBQ –
Two Pigs BBQ –
Way Crazy's BBQ – 6.0
*List Pulled From Facebook Group
If you have any more barbecue places that you found were left off the list, then contact the group on facebook, under the group "The Great Chattanooga BBQ Search."