CHATTANOOGA (UTC/The Loop) — Singing hopefuls wanting to get on "American Idol" came to UTC.
Tryouts took place on the UTC campus  at the Fine Arts Building. The winner got the chance to try out in front of the producers at the auditions in Nashville later this summer.
Sixty-six people turned out to compete. The first round cut the field to 25 then 10 then three before the winner was selected. That winner was Josh Isaac from Murfreesboro who heard about the competition on the radio and came to UTC to compete.
Among those trying out was Sullivan Brown, a UTC junior from Knoxville.
We asked Brown how long he had been singing.
Brown said "All my life badly but correctly about five years."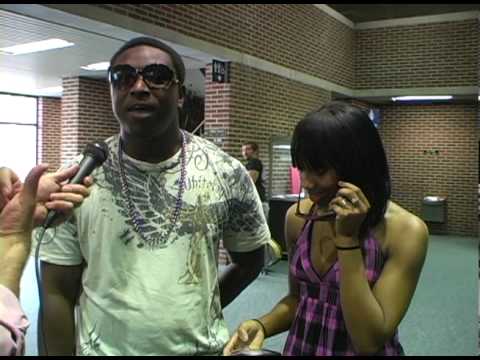 So what made him sing correctly?
Brown replied  "Voice lessons, choir, you know, stuff like that. There's a difference singing in the car when your song comes on and singing from your diaphragm, hitting the right notes and how you position yourself. It's a lot to it when you get  how to sing."
Brown continued  "Well I've always been singing. Singing is what I'm passionate about. I love to sing. And decided what the heck. I might as well give it a shot."
Fellow UTC student Porsche Curry, a junior from Memphis, was with Brown. She said "I heard about it on the radio and I jump at every opportunity to sing because it's what I love to do."
Contestants must be between the age of 15 and 28 by July 15th. Any contestant under the age of 18 must be accompanied by a parent or guardian. For more on the rules of the contest, go to the Fox 61 website.